Aoife Mannix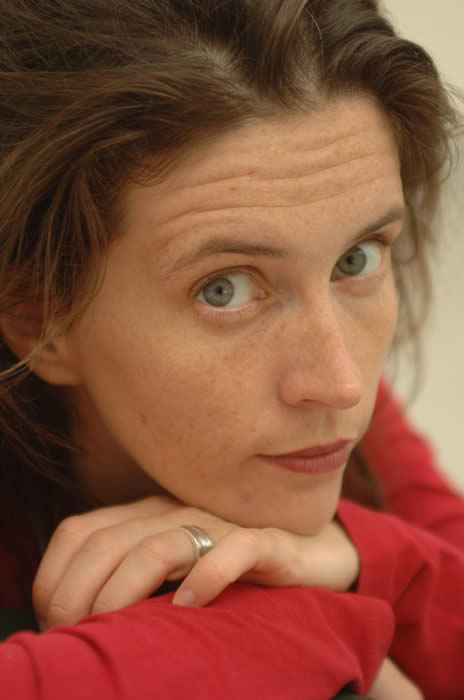 Aoife Mannix is an Irish writer and poet based in London. She has five publications of poetry; The Trick of Foreign Words (2002), The Elephant in the Corner (2005), Growing Up An Alien (2007), Turn The Clocks Upside Down (2008) and Cocktails From The Ceiling (2013) – all with tall-lighthouse. Her first novel Heritage of Secrets was published by Lubin & Kleynerin in 2008. She is currently poet in residence on Radio 4's Saturday Live.
She has performed throughout the UK including at Latitude, the Big Chill, and Ledbury Poetry Festival. In early 2007, she toured her poetry to Taiwan, Thailand and India with the British Council. In 2010, the British Council invited her along with fellow poet Roger Robinson to Istanbul. She has also read in Norway and Austria with the British Council as well as in Ireland, Copenhagen and New York.
Her show 'Growing Up An Alien', produced by Apples & Snakes and supported by Arts Council England, premiered at the Southbank's London Literature festival before touring the UK. In 2008, she was also part of the 'Speechless' tour, a British Council and Apples & Snakes commission, which culminated in a sell out show at the Queen Elizabeth Hall as part of Poetry International.


publications:
the elephant in the corner
the trick of foreign words


Lyrical and admirably free of clutter, Aoife's poems make a direct appeal to the emotions. This is a poet with a fresh, clear voice.
Maurice Riordan
Prologue from growing up an alien
The smell of a tangerine peeled
in the depths of a forest covered in snow,
the purity of that orange freshness
when you strip away the layers of skin.
Underneath all the unnecessary noise,
there is a silence so magic it wraps me
in a soft cocoon of whiteness.
A snowflake melting on my tongue.
This moment when I rest
under the heaviness of the trees,
stare out at the mountains
scraping against a sky so blue it hurts.
The air itself is crystal truth.
I sit in the quiet of this alien landscape,
a small space explorer, a snow
cosmonaut landed from Mars.
And all around me there is nothing but wonder.