Our order system is temporarily on hold during the transfer
of the business to Les Robinson
Any enquiries please email tall.lighhouse@yahoo.com
New Work from the Lighthouse
The Misplaced House [Nov 30 2014]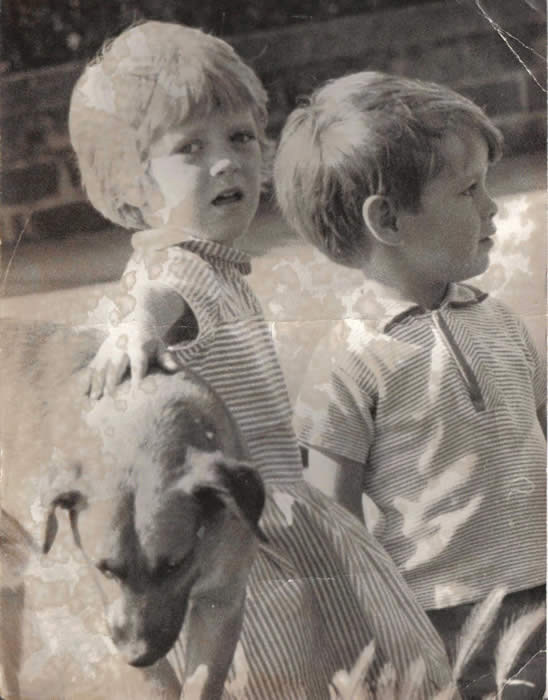 by josephine corcoran
The Misplaced House is the first poetry pamphlet
from Josephine Corcoran. A free-wheeling work
shot through with intelligence, political commitment
and a fine aesthetic sense, Corcoran swoops fearlessly
in and out of the rooms of The Misplaced House and
finds the strange, the beautiful and the unexpected
in even the most prosaic of situations.
Saint-Paul-de-Mausole [Nov 30 2014]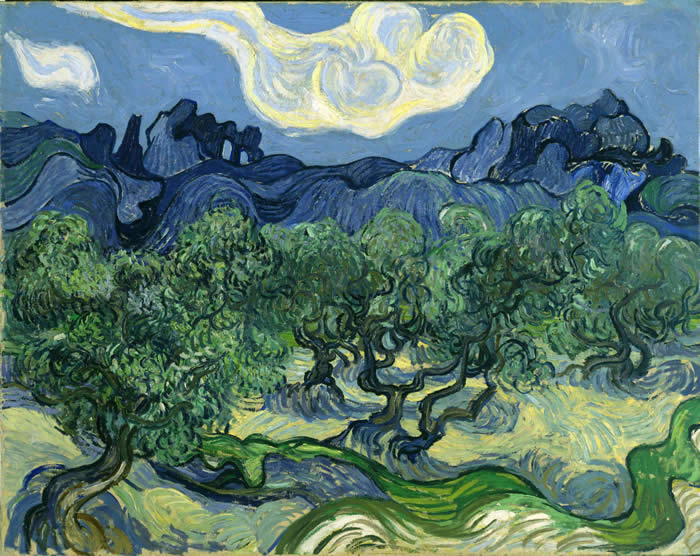 by matt haw
Saint-Paul-de-Mausole is the first poetry pamphlet
from Matt Haw. It explores Haw's intense
communion with the art of Vincent van Gogh
and the madness that engulfed the painter.
Unsentimental and hallucinatory, Saint-Paul steps
through the looking glass in order to understand
van Gogh's continued influence in the modern
world, both as artist and myth.
Shooting the Moon [Nov 30 2014]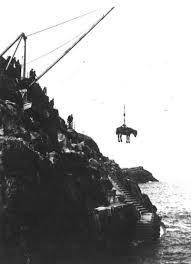 by chelsea cargill
Shooting the Moon is the first collection from the
Scottish poet, Chelsea Cargill. With wry humour
and a restless imagination, Cargill creates beautiful,
impossible stories that inhabit the old, the new and
the classic with equal ease. Inside Shooting the
Moon, the unexpected is never more than a page
away: Mohawk martyrs, Valentino, trapeze artists,
Captain America and Bela Lugosi are just some
of the characters jostling for space.
Lift [Oct 31 2013]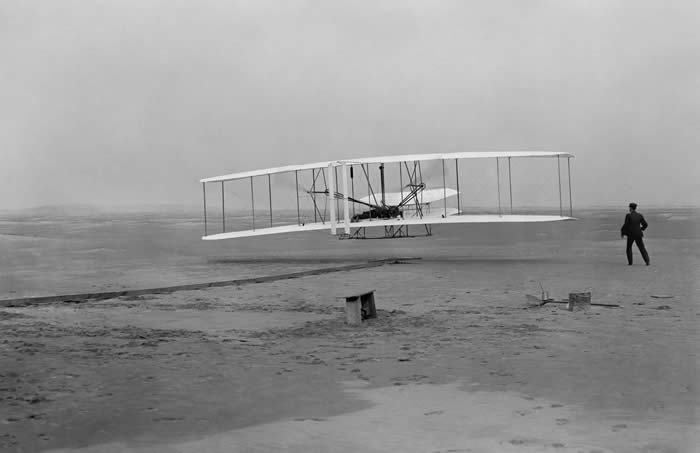 by harry man
Harry Man's debut pamphlet is a plunge into
the unknown for most readers of poetry - Lift is a heady mix of science fiction and science fact, nostalgia for both the past and the future, all tied together by Man's electric use of language.
Man has been longlisted for the Bridport Prize
and in 2012 he won third prize in the Cardiff
International Poetry Competition. He is a member of
Malika Booker's Poetry Kitchen, and his work has
appeared in New Welsh Review, Popshot Magazine,
Elbow Room, Fuselit, Love is the Law and Poems in
the Waiting Room among other places.
He works as a Digital Editor in South London.
Pursued by Well-being [Oct 31 2013]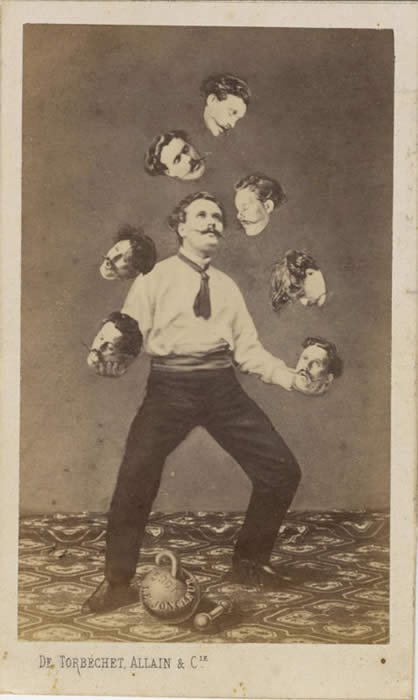 by mark russell
Mark Russell's debut pamphlet is an example par
excellence of the way poetry can help us understand
the strangeness and absurdity of the modern world. Full
of rich humour and sharp, colourful language, it is
engaged with city life and relationships in a way which
very few poets can match.
Russell earned a distinction in his MLitt in Creative
Writing from the University of Glasgow, and finished
a further year under the mentorship of Alexander
Hutchison. His poetry has appeared Gutter; Poetry
Salzburg Review; Cake, and Bliss (Templar Poetry), and
one of his poems was shortlisted for the Bridport
Prize 2012.
The Nail Forge [Oct 31 2013]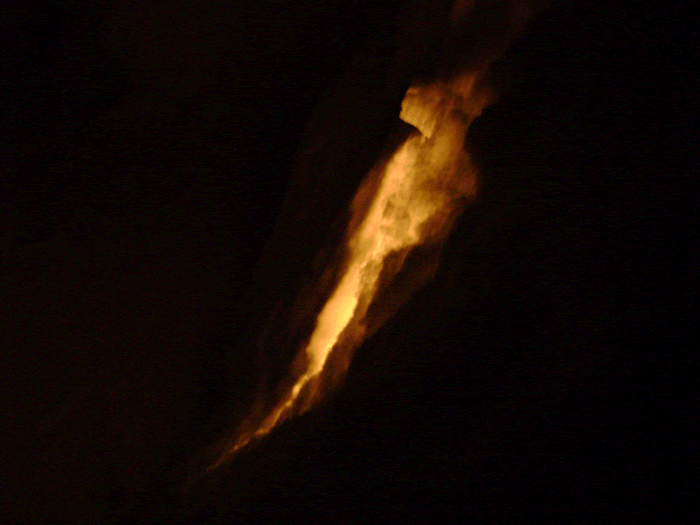 by john barron
John Barron was born in East Yorkshire in 1965.
He read English at Birmingham University. He now
lives in Deepcar, Sheffield.
The Nail Forge is his first pamphlet.
Let The West Coast Be Settled [Oct 31 2013]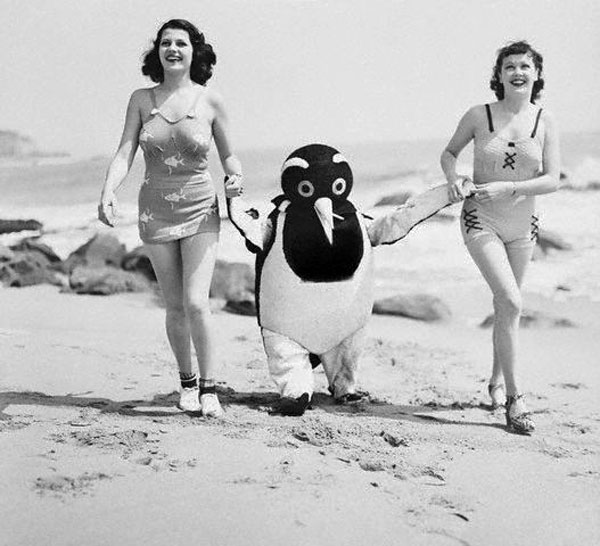 by alex green
Alex Green is the author of the 33 1/3 book The
Stone Roses (Continuum). Twice nominated for a Pushcart Prize in Poetry, his work has appeared in
The Mid-American Review, Barrow Street, The Canary, The Berkeley Poetry Review, RHINO and the New Ohio Review. He is the founder and editor of the online
music magazine www.caughtinthecarousel.com
and currently teaches at St.Mary's College of California.
Let The West Coast Be Settled is his first UK pamphlet.
the escape artists [published Nov 30 2012]

by ben parker
This is a very fine and sharp first collection in
which lives are at the edge of events, in locations
that are precise yet not quite on the map. There's
something pressing and ominous, some kind of loss
to be accommodated, leaving its evidences, "those
intimate blacks and reds / like crumpled flowers,
lying where they fell" or the wind "raising its voice"
on the phone. The writing is clear, the poems letters
from an unnamed state. (George Szirtes)
Shortlisted for the Michael Marks Award 2013.
First review of the escape artists here [Eyewear]
The Sabotage review of the escape artists is here
and the Poor Rude Lines review is here.

the humane society [published Nov 30 2012]
The Humane Society is the excellent debut
pamphlet of the American poet, Jodie Hollander. Romantic, surreal and tender, it paints a family portrait that is a mixture of memoir, ghost story
and artistic obsession, as well as being an elegy
for an older, more mannered, world.
COLLECTIONS AND ANTHOLOGIES
Cocktails from the Ceiling [31 October 2013]

by aoife mannix
The new collection from the acclaimed Irish poet, Aoife Mannix.
Aoife has a consistently fine ear for cadence and
a beautiful turn of metaphor. There is a new emotional
urgency to the poems in turn the clocks upside down –
of personal and global history, of jazz and fashion, of
journeys and religion, nature and fear. (Luke Kennard)

there is violence in these vapours
by graham buchan
new & selected poems
Graham Buchan's first full-length collection proves that he is a master of 'viral poetry' - words that infect the reader with their anger, cynicism and intelligence.
(Agnes Meadows)
£7 - ISBN 978 1 904551 31 7

a kind of slow motion
by janice fixter
poetry
her poems, and her vivid poetic flights,
segue between reality and fantasy, between
the tangible and the insubstantial
(Anne-Marie Fyfe)
£7.00 - ISBN 978 1 904551 30 0

ghost on the road
by john clarke
new & selected poems
This is John's first full collection following the success of Travelling Without Arriving (2001) and Jazz & other religions (2002), both also published by tall-lighthouse.
£7.00 ISBN 1 904551 23 8
CHAPBOOK AND PAMPHLETS

black fen by alex brockhurst
This debut pamphlet contains poetry at its most effective,
where economy of language is all, and nothing is wasted
in these emotive, brief, yet sometimes stunning poems.
Alex may be new to the general poetry scene but her
arrival confirms a strong new voice to be reckoned with.
Black Fen is full of words that move so fast they break
through into the physical world, becoming visible
moments in our mind's eye. Hugo Williams
£5 ISBN 978 1 904551 62 1

PBS PAMPHLET CHOICE SUMMER 2009
shiver by alan buckley
Shiver is a debut to savour from a poet already widely published
and admired for his live performances. In this pamphlet, Alan Buckley
presents twenty poems that reflect his strong engagement with the
lyric tradition in contemporary poetry, and make an exciting and
distinctive contribution to it.
Alan Buckley's writing is alive with the need to understand.
These poems are like X-rays which see through the surfaces
of things and 'guess their way around the unthinkable dark'.
Jean Sprackland
£5 ISBN 978 1 904551 61 4

instead of stars by amy key
the thirteenth in the pilot series
In this first selection of her work, Amy Key aims to entice
the reader with her narratives of conjured liaisons and
romantic adventures. These poems have a splendiferous
sheen and voluptuousness reminiscent of those recent
American poets who have been labelled 'gurlesque'.
Below the surface there is well-craftedness and a willingness
to oblige an amount of strangeness to enliven the language.
This is an original and auspicious debut
£4 ISBN 978 1 904551 68 3

the storm berm by andy brown
a berm is a man-made ridge of earth above a ditch,
built as fortification against flood waters. In this new
sequence of poems, notable for their formal variety,
lyric intensity, and their attention to natural detail,
the sea acts as metaphor,making poetry itself into
the berm - both a high ground from which to
launch the imagination, and a protective home.
£4 ISBN 978 1 904551 37 9

at home or nowhere by vidyan ravinthiran
the tenth in the pilot series
This first collection introduces a vivid and
multi-textured style to British poetry. Central to the
pamphlet is a sequence about a young man's frenetic
transatlantic relationship with a much older woman.
Strong themes thread through the book – sexual
intimacy, politics,race, technology and the individual's
position in a landscape, whether that might be one of
freedom or restriction.
£4 ISBN 978 1 904551 52 2

the ornamental world by retta bowen
the eighth in the pilot series
Retta Bowen is a lyric poet whose work springs from
the awkward creaks and chasms of the romantic and the
quotidian. She takes on the difficult task of pinning down
complex characters in these taut, careful poems: lovers,
adventurers, relatives, poets. Her work, and her abilities
as a reader, have already been gaining notice and awards
and this first publication will further her standing
in the poetry world.
£4 ISBN 987 1 904551 44 7

the lives of ghosts by john mccullough
the seventh in the pilot series
Ghosts melt through these pieces, as one man is
added to his ex-lover's collection of wraiths, and
another watches the falling evening turn boys
loitering at the estate edge into noble spectres.
£4 ISBN 978 1 904551 43 0

PBS PAMPHLET CHOICE SUMMER 2008
your sign is cuckoo, girl by jay bernard
the fifth in the pilot series
One of our most promising young talents,
Jay Bernard writes powerful and sensuous
scenes from the metropolis: a teenager flies
like a moth, a woman with scissors sings bees.
Disturbing, joyous and always surprising.
(Pascale Petit)
£4 ISBN 1 904551 41 6

this man's town by miriam gamble
the sixth in the pilot series
the poems in This Man's Town explore, dissect,
muse on, re-imagine and punctuate the
disparities of life as we know it.
(Sinéad Morrissey)
£4 ISBN 978 1 904551 42 3

another pretty colour, another break for air
by
camellia stafford
the third in the pilot series
tender, sensuous and perfectly poised,
another pretty colour, another break for air
announces the arrival of a compelling new poet.
(Kathryn Gray)
£4 ISBN 978 1 904551 36 2

humbug by abi curtis
the first in the pilot series
abi curtis renews the everyday in moving
and suprising ways.
(Andy Brown)
£4 ISBN 978 1 904551 32 4
queen of the cotton cities by
adam o'riordan
the second in the pilot series
o'riordan's poetry pays full attention to the intricate patterns and coincidences of the world, and so makes us see it anew
(Clare Pollard)
£4 ISBN 978 1 904551 33 1

GENERAL ORDERING INFORMATION - our order system is on hold for the transition of the business back to Les Robinson
Any enquiries please email tall.lighthouse@yahoo.com


SOLD OUT TITLES [REFERENCE ONLY]
a certain chinese encyclopedia by sarah howe
the fourteenth in the pilot series
Sarah Howe's debut offers great range - a series
of poetic endeavours which nourish and reward.
Some of the work here reflects her dual heritage
- in one longer piece, she describes travelling to
China and Hong Kong - where she spent her childhood -
to trace her mother's roots. She also offers imagistic shorter poems and edgier forays into more experimental terrain.She is a poet of place: from the limited landscapes of bed to the grand vistas of exploration.
above zanzibar by abdul jamal
these poems pulse with sensuous, luscious imagery. abdul jamal's voice is clear and resonant, exploring the complexities of conflict, loss and longing.
(Catherine Smith)
£3.00 - ISBN 1-904551-27-0
OUT OF PRINT

i dare you by cathy ryan
passion and honesty shines through these razor sharp poems. Like standing in the eye of a hurricane, there is a powerful stillness as well as an electric charge to her imagery. The poems cannot fail to strike a chord with anyone who has ever fallen in love. A voice to listen for
(Aoife Mannix)
£2.50 - ISBN 1-904551-25-4
OUT OF PRINT


what it means to fall by kim lasky
what is so very exciting about kim lasky's poetry is the way it integrates so many perspectives and so many different kinds of language. What it means to fall eloquently demonstrates that poetry has the power to tackle the complexity of the postmodern world. This is contemporary poetry with a fine cutting edge
(Peter Abbs)
£2.50 - ISBN 1-904551-26-2
OUT OF PRINT


a world of sudden claws by pierre ringwald
Poetry Book Society Pamphlet Choice Spring 2006
an exciting pamphlet from a fine Canadian poet & a regular
on the London poetry scene
ISBN 1 904551 20 3
OUT OF PRINT


cameo poly by ken champion
poetry with the genuine feel of inevitability
(Alan Dent, Penniless Press)
ISBN 1-904551-12-2
OUT OF PRINT


jazz & other religions by john clarke
ISBN 1-904551-01-7
OUT OF PRINT



poems from the tired lips of newspapers by ronnie mcgrath
refreshing, surreal, reminiscent of Bukowski at his best
ISBN 1-904551-03-3
OUT OF PRINT


the self in a photograph by lisa dart
a deeply enjoyable collection of 12 poems by an extremely fine poet
ISBN 1-904551-18-1
OUT OF PRINT


poetry is a woman by ebele
observational, earthy and surreal - poems that make you laugh, cry and sigh
at life's unavoidable foibles
ISBN 1-904551-14-9
OUT OF PRINT


private view by angela williams
ISBN 1 904551 04 1
OUT OF PRINT


the shadow dancer by baden prince
honest, sensual, astute; containing an emotional awareness of our world and those that inhabit it
ISBN 1-904551-15-7
OUT OF PRINT


she never talks of strangers by heather taylor
ISBN 1-904551-07-6
OUT OF PRINT


south east of eden by simon stafford
ISBN 0-9529884-5-3
OUT OF PRINT


the trick of foreign words by aoife mannix
ISBN 0-9529884-7-X
OUT OF PRINT


walking the hawk by janice fixter
ISBN 904551 16 5
OUT OF PRINT

horizon & back
by heather taylor
new poetry
Stimulating and fresh in tone and subject matter (Catherine Smith)
A tantalizing chocolate box of reflective, poignant and heartfelt imagery. This is not just for poets, its for anyone who enjoys reading about life's little moments (Fiona C Kimberley)
£7.00 - ISBN 1 9054551 17 3
SOLD OUT

PBS PAMPHLET CHOICE WINTER 2008
whichever music by kate potts the ninth in the pilot series
These startling poems blend atmosphere and memories,
the fractured or unsure sort. Kate Potts often uses short
sentences and clipped clauses and the poems come at you,
slowly forming, jigsaw-like. Many of the poems are
solo pieces for a single character, or one whose sole company
is a ghost or a future self, watching the re-run. This is an unsettling
and impressive debut.
ISBN 987 1 904551 51 5

the elephant in the corner
by aoife mannix
new & selected poems
A collection about pain, physical & emotional, written with unflinching honesty by a poet who employs understatement cleverly, and leaves the reader
hungry but never disappointed.
(Catherine Smith)
£7.00 - ISBN 1 904551 13 0
SOLD OUT

those who jump by emma mcgordon
Emma McGordon writes a stark affecting poetry.
There is something here of what Brian Patten
called 'the hard lyric'. those who jump registers the
displacement of innocence by experience
with genuine rhythmic urgency.
£5 ISBN 978 1 904551 46 1

PBS PAMPHLET CHOICE AUTUMN 2008
parade the fib by rhian edwards
The unique voice lies in the music of the language, a
distinctly un-English sound, often in a minor key, elegiac,
but with unexpected leaps of the imagination. Against a
Celtic bass-line, she sets her own modern turn of
phrase and sense of humour.
£3 ISBN 978 1 904551 47 8

growing up an alien by aoife mannix
acting as both an accompaniment to her
new show and an exciting new collection
of poetry in itself, these delicate memoirs
chart a rootless adolesence in the lyrical style
that has earnt Aoife so much acclaim.
£5 ISBN 978 1 904551 39 3
the sparks by ben wilkinson
the eleventh in the pilot series
This is poetry responsive to the elemental layers that
underscore the material sheen of our early twenty-first
century. It is the work of a poet steeped in the masters,
but not cowed by them.
ISBN 978-1-904551-56-0

near death (domestic) by maggie sullivan
Maggie Sullivan's poems stop to pay due
attention to those tiny, telling truths that stick
in the mind among the wreckage of everyday
living – her ability to fuse everyday physical
details with powerful emotions is one of her
great strengths.
(Peter Carpenter)
£5 ISBN 978 1 904551 34 8

weekend millionaires by gareth jones
the fourth in the pilot series
observed with unflinching clarity and
dark humour, Gareth Jones offers us
a world of morning-afters, streakers
at rugby matches and stubborn phantoms.
(Catherine Smith)
ISBN 978 1 904551 35 5
turn the clocks upside down
by aoife mannix
Aoife has a consistently fine ear for cadence and
a beautiful turn of metaphor. There is a new emotional
urgency to the poems in turn the clocks upside down –
of personal and global history, of jazz and fashion, of
journeys and religion, nature and fear. (Luke Kennard)
£8.00 - ISBN 978 1 904551 55 3
but black & white is better

by ken champion
Ken writes with remarkable clarity. His poems acheive
thememorable resolution of a Robert Doisneau photograph
& his subjects are unusual & arresting. (Alan Dent)
£8 ISBN 978 1 904551 53 9

stingray fevers by emily berry
the twelth in the pilot series
Emily's poems have appeared in various magazines
including Poetry Review, The Rialto, Ambit, Magma and
Poetry Review, and she was an Eric Gregory Award winner in 2008.
£4 ISBN 978-1-904551-57-7