tall-lighthouse is an independent poetry press renowned for publishing exciting new poets
STOP PRESS
just published all it would take – marc swan
it's only poetry –

to soothe, amuse or bemuse in these extraordinary times



in the first week of april we were pleased to see a review of Brendan Cleary's non-gig in Brighton on St.Patrick's day in the i newspaper – national press no-less! atmospheric & poignant. we have copied it onto our facebook page but just our luck tho' they edited out any reference to tall-lighthouse!
enjoy and keep safe…
tall-lighthouse redux

we have just launched – marc swan's new collection all it would take and earlier this year we published an exciting new Canadian poet – Sadie McCarney. & later in the year we will publish a full collection from Sonya Smith & return to our 'roots' publishing a series of pamphlets, starting with Frank & Stella from Mark Wynne.
we are not currently seeking submissions
tall-lighthouse is an independent poetry press renowned for publishing exciting new poets
welcome back marc swan
we're pleased to publish marc's new collection all it would take poetry that spans a life in words
'Not read, but experienced, Marc's poems encourage us to see the world – its dangers and beauty – and to share our journeys with those we love.' Hayley Mitchell Haugen
The collection is available via our books page and you can see a selection of the poems and hear marc read from the collection on his poet's page
welcome to Sadie McCarney
a tremendous young Canadian poet who we've been following for some years and is now published by tall-lighthouse!
McCarney's poems are led by voice and I am glad to follow  Lily Blacksell
her collection Live Ones is available to order via our  books page. You can also hear her read the amazing sequence Steeltown Songs, featured in the collection, on her poets page.
Roddy Lumsden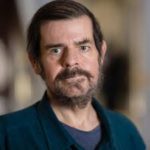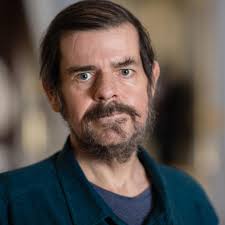 We are sad to record that Roddy Lumsden died on Friday 10 Jaunuary.
Roddy was a great influence to many young poets, in particular through  our pilot series of pamphlets, published between 2007 – 2009.
cheers Roddy & thanks. RIP
photo from Bloodaxe Books
double book launch
to celebrate the start of the next chapter for tall-lighthouse we held a double book launch & reading at the Poetry Café in London on Monday 20 May.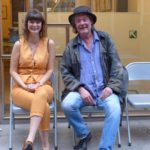 Brendan Cleary read from his new sequence Do Horses Fly? and Julie Morrissy from her debut collection Where, the Mile End.
past book launches
Julie's Morrissy's debut collection Where, the Mile End was launched at Poetry Ireland in Dublin on Thursday 21 February. 
Brendan Cleary's sequence of poems on the photographer Eadweard Muybridge Do Horses Fly? was launced at the ONCA Gallery, Brighton on Monday 29 April.
RIP Jazzman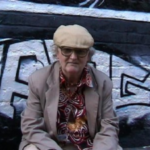 in 2018 we were saddened to record the passing of Jazzman John Clarke the original tall-lighthouse poet who we met at Magnetic North Writers in Greenwich & published his early jazz poetry which kick-started the press
he was a stalwart at our early readings at Stark Gallery & remained an essential part of the London poetry spoken word scene for almost 20 years