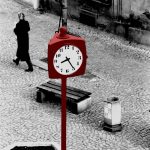 Now available to order from our London offices an exclusive,  'retro' pamphlet, commemorating our reading in Prague, September 2022 with poetry from Joshua Calladine-Jones, Mark Wynne & Sonya Smith's recent publications with the original poems accompanied by Czech translations.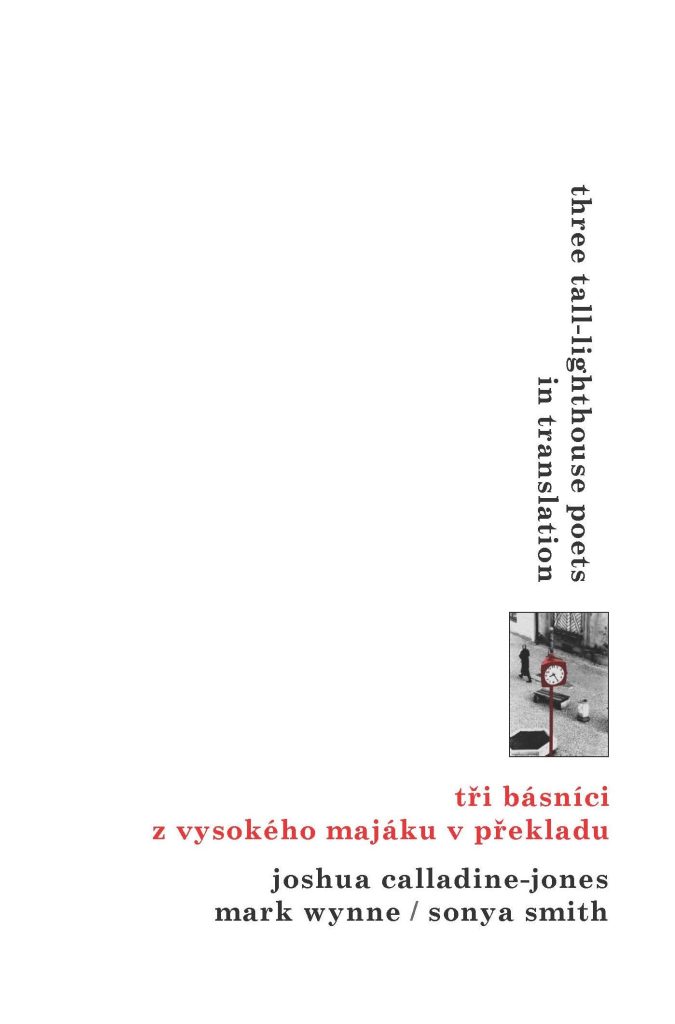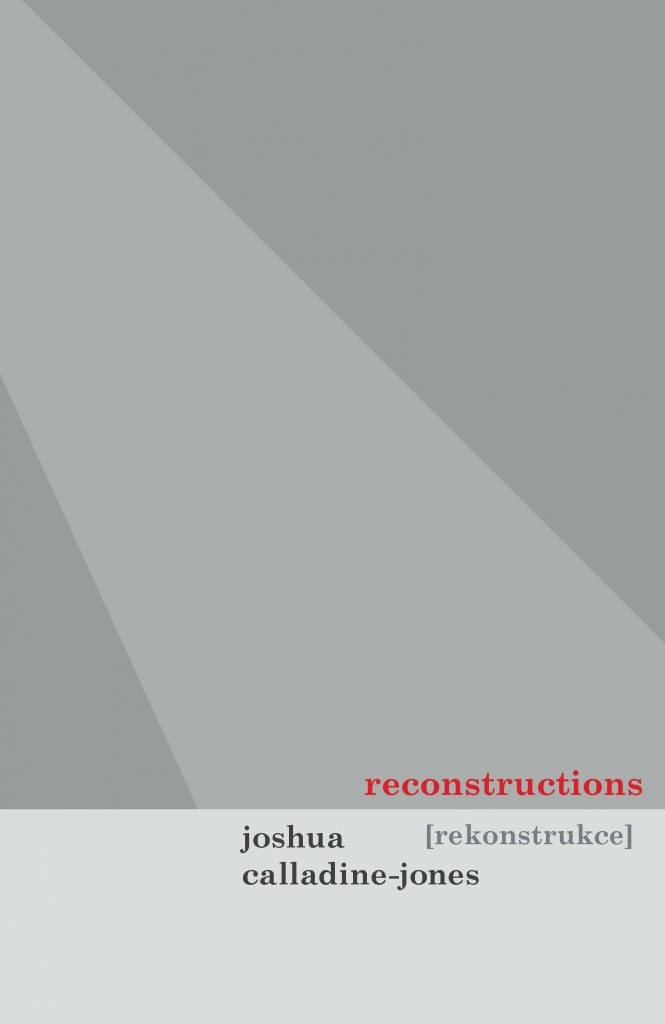 In Reconstructions voices from the everyday speak through a second-hand language and are confronted with their own lives. In the second section of the pamphlet Restorations the poet explores a borderline confessional form that expands towards a collective experience during times of global uncertainty.
In these poems and reconstructed lyrics we witness a stunning endeavour to restore life beyond its mechanics.   Zein Sa'dedin
Joshua Calladine-Jones, originally from Greater Manchester is now resident in Prague. He is the literary-critic-in-residence for Prague Writers' Festival, and his work has appeared in a number of journals, including Freedom, The Stinging Fly, 3:AM, The Gravity of The Thing and Literární.cz. It has also been translated to Czech.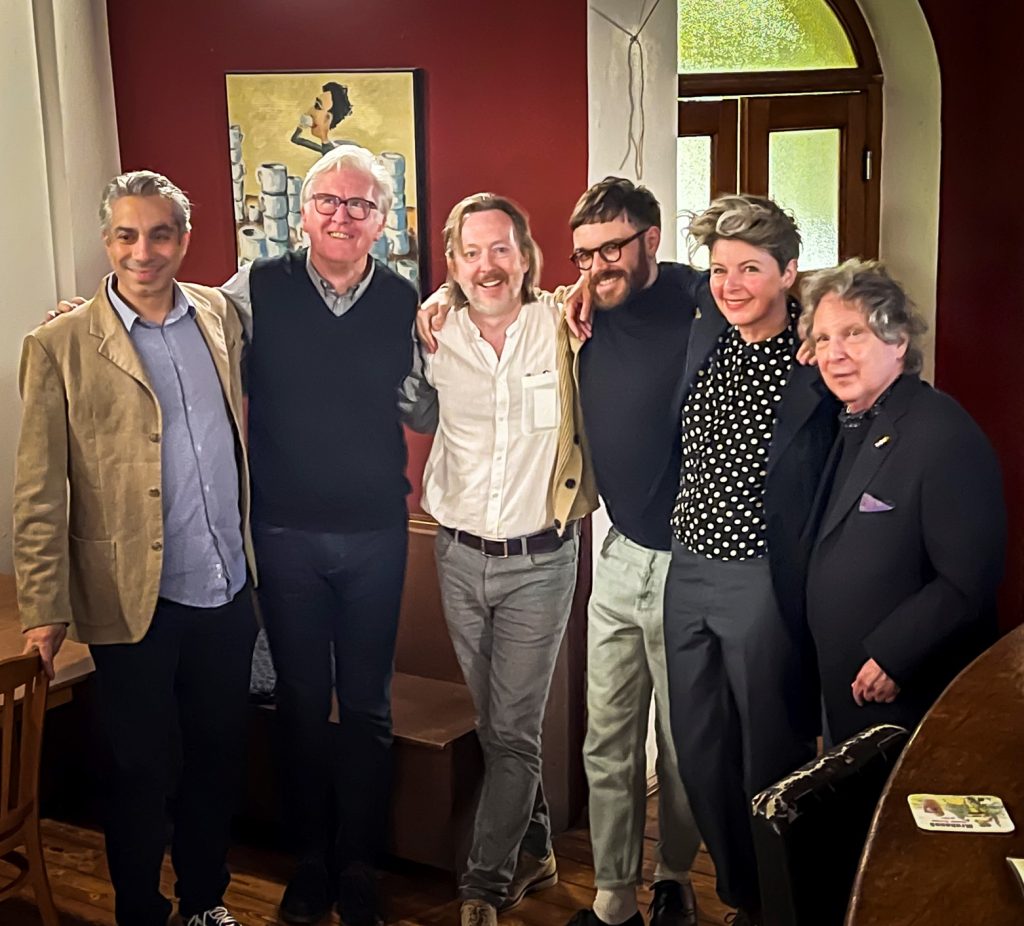 tall-lighthouse reading in Prague
Michael Sito (Globe Bookstore) with Les, Mark, Joshua, Sonya & Michael March (photo:fabriziacosta.com)