Mark Wynne's poetry has been published in Magma, South Bank Poetry, The Moth and Ambit. This is his debut pamphlet and includes the Poetry Society/Artlyst prize-winning poem, 'Interior, Vincent Terrace.' A collection of Mark's experimental poetry, mutations, is published by Paper View and his second pamphlet, Point Bolivar Light, is also published by tall-lighthouse
Compassionate, humane, and austerely generous Mark Wynne's poems are finely tuned machines.'
John Clegg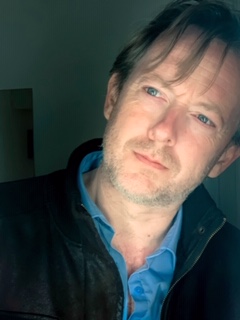 In these poems, private failings manifest as a collective catastrophe. Survivors struggle to navigate the domestic dramas that have erupted from their own lives, incapable of differentiating between psychic and physical damage. Inspired by eyewitness accounts from the 1900 Galveston Flood, Point Bolivar Light is a collision of private and public catastrophe, an ecological and domestic endgame.
These are taut, tense poems, spoken by people at moments of crisis, the world encroaching on their dimly-lit but evocative rooms.
Declan Ryan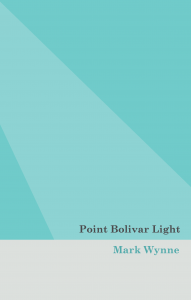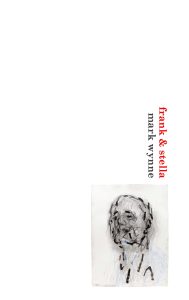 Compassionate, humane, and austerely generous, Mark Wynne's Frank & Stella poems are finely tuned machines, catalysing and transforming their source material to produce something distinctive and disorienting.        
John Clegg
Praise for Mark Wynne's Frank & Stella

frank & stella – now revised and expanded with three additional poems & a cover image Self-Portrait IX– Frank Auerbach (with permission of the artist) The powerful, intimate poems in the pamphlet use Auerbach's work as a biographical mirror to explore the poet's own life in an evocative sequence of poetry.
Mark Wynne explains the inspiration behind Frank & Stella
'Visiting the Tate's 2015 exhibition of the work of Frank Auerbach, I was struck by the incredible living presence of the artist and his models within the work, the paintings heavy with history and biography. Feeling a powerful sense of empathy with both Auerbach and his sitters, I began writing poems that used Auerbach's work and life as a safe cypher to explore my own biographical concerns without incurring any accompanying scrutiny. To tell the truth without confessing.'  Mark Wynne
The poem Interior, Vincent Terrace was a prize winner in the 2020 Artlyst Art to Poetry Award 2020  for poetry based on works of art in association with The Poetry Society. You can see a video of Mark reading this poem here at the  Poetry Society  
listen to Mark reading three poems from the pamphlet