Mark's poetry has been published in Magma, South Bank Poetry, The Moth and Ambit. Frank & Stella is his debut pamphlet.
Compassionate, humane, and austerely generous Mark Wynne's poems are finely tuned machines.'                                                                                     John Clegg
Frank & Stella – these powerful, intimate poems use Frank Auerbach's work as a biographical mirror. Weaving extracts of letters, interviews and art commentary from Auerbach's world, together with fragments of the poets own life, Mark creates a stunningly evocative sequence of poetry that lingers in the mind long after each page has been turned.
Praise for Mark Wynne's Frank & Stella

Reading these poems has been an emotional and intriguing experience – left with an over-riding feeling of things being just out of reach – and everyday bringing the blank canvas – the slate wiped clean in the hope that this time 'you might say that's really beautiful – something out of nothing'. Frank & Stella is a wonderful addition to my shelves. Congratulations to Mark for such powerful and moving work.  angela williams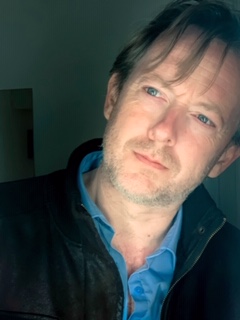 listen to Mark reading three poems from the pamphlet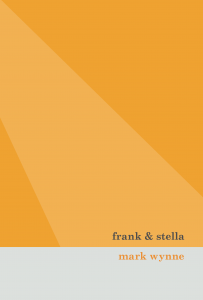 UK – £6.00 plus £1.50 p&p
orders will be despatched within 48 hours
Mark Wynne explains the inspiration behind Frank & Stella
'Visiting the Tate's 2015 exhibition of the work of Frank Auerbach, I was struck by the incredible living presence of the artist and his models within the work, the paintings heavy with history and biography. Feeling a powerful sense of empathy with both Auerbach and his sitters, I began writing poems that used Auerbach's work and life as a safe cypher to explore my own biographical concerns without incurring any accompanying scrutiny. To tell the truth without confessing.'  Mark Wynne
The poem Interior, Vincent Terrace was a prize winner in the 2020 Artlyst Art to Poetry Award 2020  for poetry based on works of art in association with The Poetry Society. You can see a video of Mark reading this poem here at the  Poetry Society